---
---
Event-Promo [MAFA CHALKSGIVING 2020]
Adobe Afer Effects + Adobe Illustrator + Adobe Photoshop
MAFA is a local community art organization at Monrovia, CA. The client has been updating their brand image and I was asked to design graphics that are fresh but also maintaining their brand impression as the past. To be creative and sell experience during the 2020 pandemic, MAFA decided to hold a chalk-drawing event during thanksgiving week.
For this project, I started with the event poster, then came up with the motion graphics video, and a series of packaging designs for their event kits. The packaging design had to be something we could easily build out with our existing technology and allowed mass-producing under the budget.
I chose gradient colors to match the style of MAFA's gradient logo. I've incorporated a grainny/riso-print style of graphics in order to present the artsy intension of the event and also their past graphics styles. The targeting audience was the local families and MAFA members mainly, so the graphics should feel fun and warm, while combining the idea of "chalk-drawing" and thanksgiving elements. My challenges were to build-up the promo video on myself and trying to keep a continuous look of all these designs.
The event has received positive feedbacks from the audience.
Event promotional video for
Monrovia Association of Fine Arts
Packaging design & Posters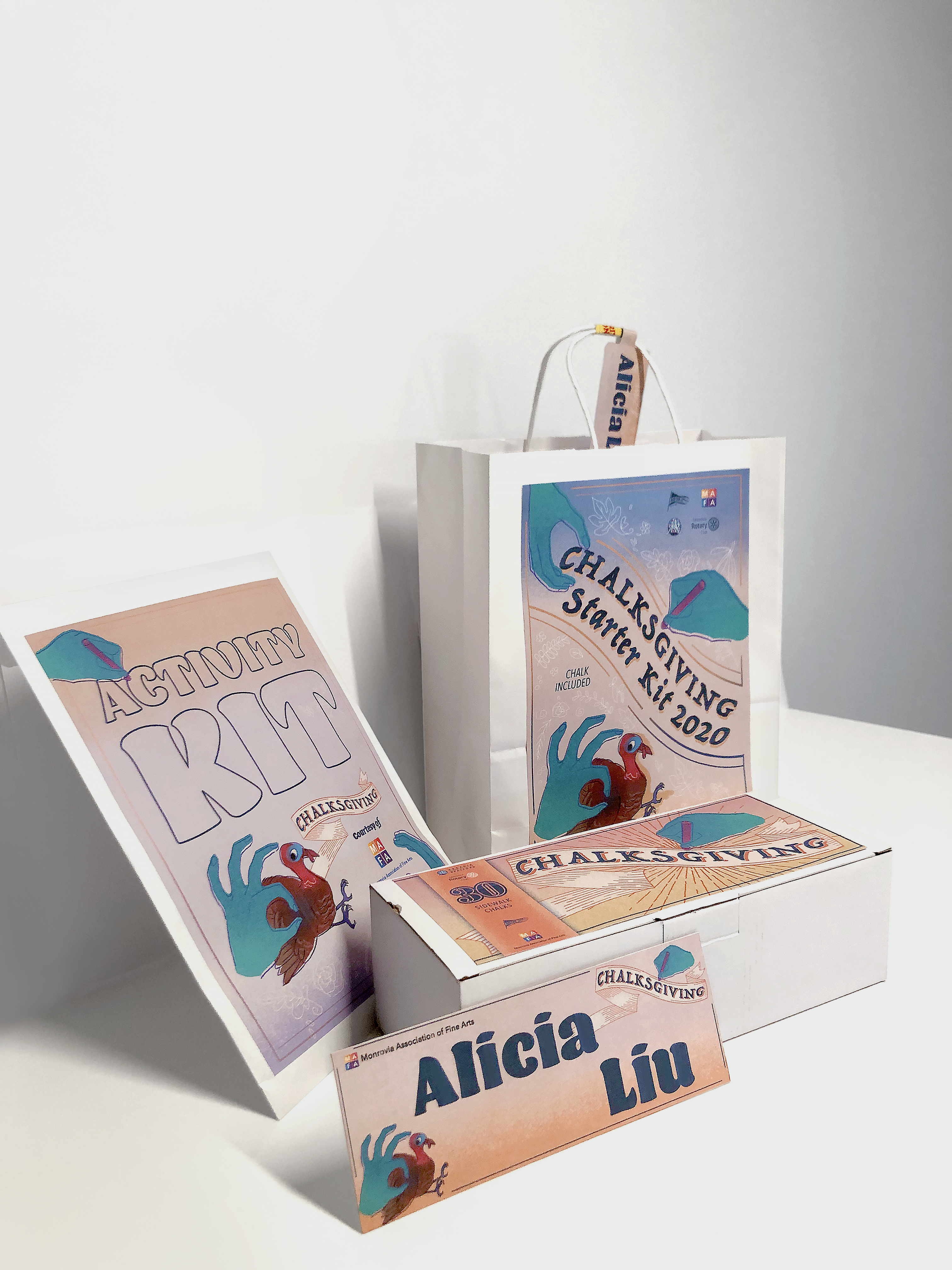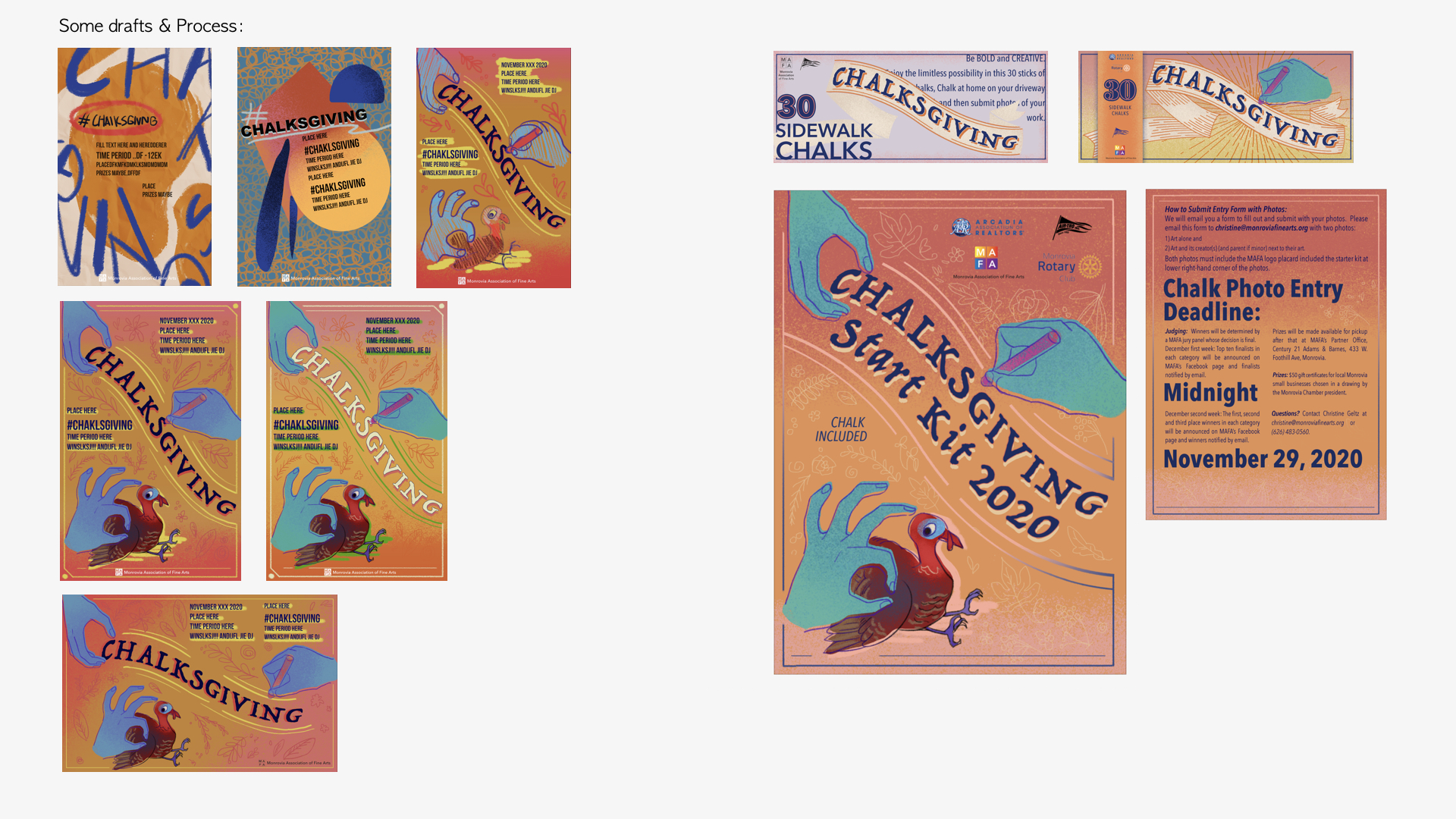 ---
---


CALL ME ALICIA, OR 安黎


All are original & school projects if no Client labeled